Custom Fare For All Occasions
Simply Smooth offers a wide variety of menu options to meet your event's needs.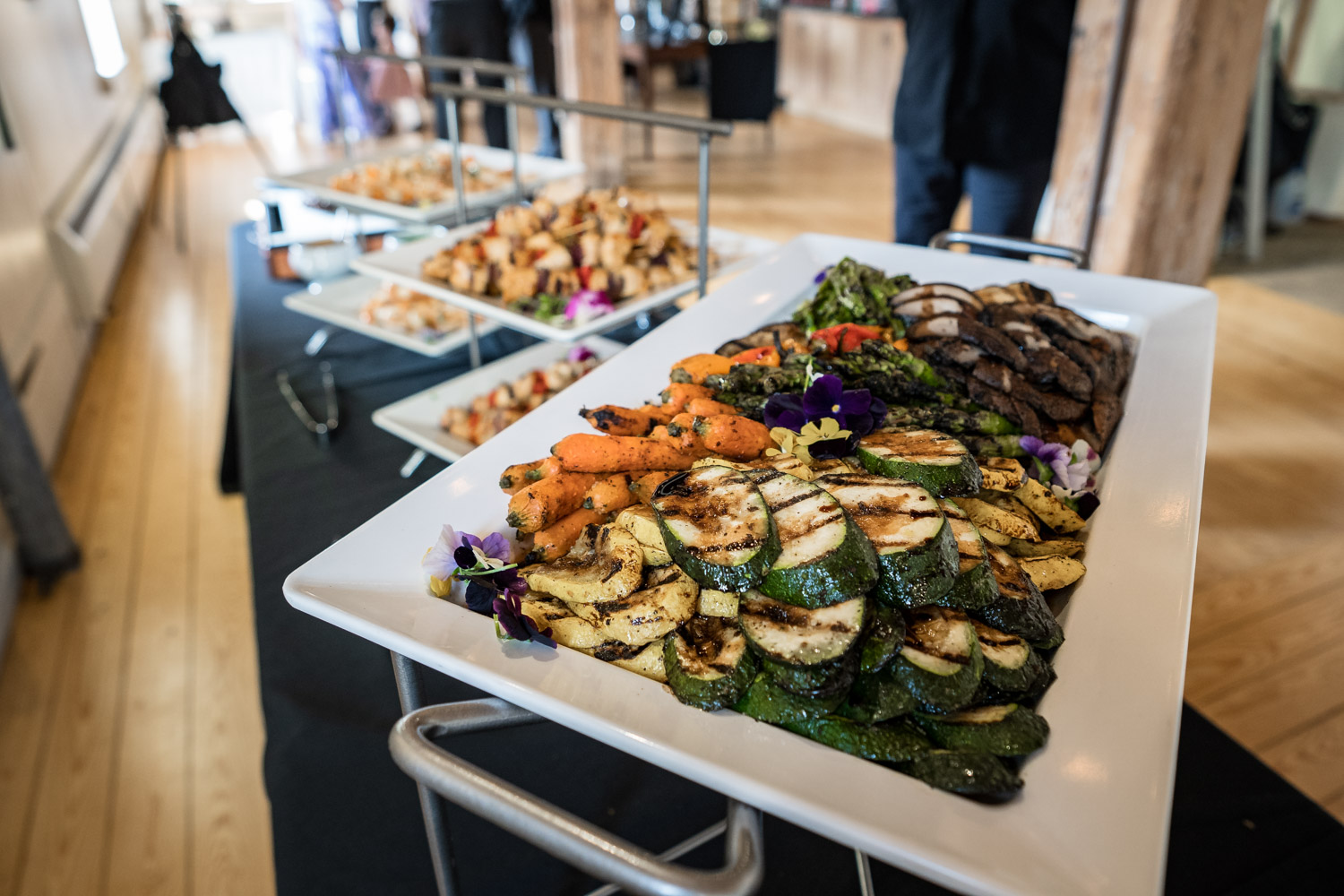 Sample this…
We offer complimentary samplings once a menu and services have been selected. We usually sign a contract and a deposit is placed at the time of the sampling. We've never had a client leave a sampling unhappy!
After the sampling you have plenty of time to select colors and move on with other parts of your wedding or event planning with other vendor meetings knowing that you are on the right path with your catering and reception needs!
Brunch Menu
We offer an assortment of selections to help you create the perfect brunch to compliment your lifestyle and guests.
Corporate Luncheon
Excellent menu choices with quality service
Food Station
Our international selection featuress a variety of high quality dishes, paired with our exceptional presentation and service.
Prix Fixe - Wedding
Variety of meals and deals for any budget. Ideal for securing a locally-grown, fixed price, based on your unique catering needs!
Events Catering
Offering a variety of food options for a host of events and gatherings to fit your need!
Picnic & BBQ
Here are examples of our awesome picnics and barbecues menues. All of our picnics include ice tea, lemonade and eco-friendly paper products and utensils!

"Your staff went above and beyond, and thanks to that and your artistic vision we have a wedding day we and our guests will remember forever"
CHRISTINE AND MARC
"The appetizers you made were fabulous and saved me so much time! Thank you for your willingness and generosity to help out in a pinch!"
JANINE
"Thank you from the bottom of our hearts for helping make our wedding such a special day. Everything was excellent"
BRIANNE AND JOE
"Thank you! Everything was amazing, and our day was perfect: Great job all around!"
S+J
"Thanks for all you did to make our special day so wonderful!"
KRISTINA AND MICHAEL
"I can't thank you enough for all you did to make my job so easy while working on the Pollock wedding together. You were a joy to work with. I couldn't have asked for a better partner in crime for this HUGE undertaking. Your staff is second to none, you should be very proud!"
STEPHANIE HAFER, READING ART MUSEUM
"Thank you for coming to my 'aid', I couldn't have pulled off my party without you, or your staff! Everything was just perfect!"
PAM
Let's Work Together!
We will make your event one to remember!